In Shape Mummy

Customer Reviews

Do you have a review you would like to share? We'd love to hear from you! Please click here.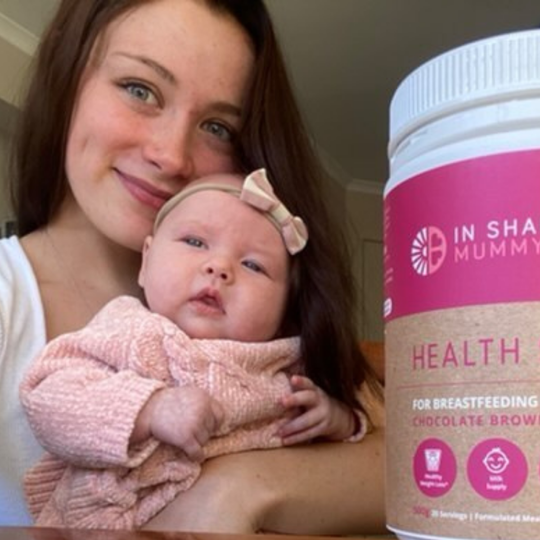 ★ ★ ★ ★ ★ 
"Absolutely loving the In Shape Mummy Health Shake!! With a new born it's quite hard some days to get breakfast or lunch in. ⁠ ⁠ The shake is so quick, easy and so nutritious that I don't feel bad if I have to skip a meal every so often and just have a shake or better yet an In Shape Mummy smoothie.⁠ ⁠ Best tasting shake I've tried and not to mention it boosts my milk supply SO well!"⁠ ⁠ 
Tammy - Vic

★ ★ ★ ★ ★ 

"I'm obsessed with this shake! The shake is delicious, gives me energy and has helped shift the weight after my babies. I've lost over 30 kgs."
Carly - Vic
★ ★ ★ ★ ★ 

"I had one shake this morning and that's it and just double pumped 230ml in 20 minutes. Previously I was getting 40ml in half an hour. I am actually just blown away. So happy because with my first I was pumping so so much milk but this time around I have really been struggling. Have just shared with my mums group because I'm so amazed."
Melissa - NSW
★ ★ ★ ★ ★ 

"Great Product These shakes have helped me to shed the post partum spare tyre quickly & easily. I've been really surprised at how long they keep me full & energised for. The flavours are pretty mild so work well when adding extra ingredients (like banana, berries, cacao etc). -6.5kg (& counting) in 9 weeks. Highly recommend!"
Erica - Qld
★ ★ ★ ★ ★ 

"8kg weight loss. Using this item as been amazing. I have lost 8kg since giving birth to my son. I had to have a c-section so this has really helped kick start my weight loss easily without having the flexibility to go to the gym just yet."
Lynzie - Tas
★ ★ ★ ★ ★ 

"Best decision I've made! This shake does everything it claims!!! I have never had issues with supply but was just exhausted and overwhelmed from getting max 5 hours sleep in patches with my 8 week old, 17 months old and 6 year old when hubby went back to work (FIFO). I'm intolerant to sugar but was eating crap as I was too tired to do anything for me after getting kids sorted for lunch. Within 48 hours I felt like I had more energy I was actually nourished not just full and my milk has even increased. By end of a week I was feeling so much better I was thinking clearer and eating better and lost a dress size of bloating!"
Jen - NSW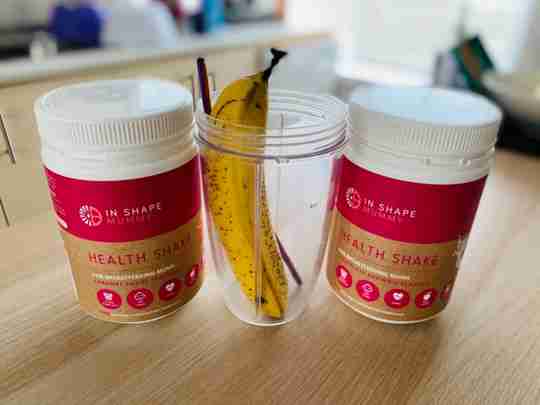 ★ ★ ★ ★ ★ 

"Delicious!! Loving my in shape mummy shakes, the caramel flavour is my favourite it's so delicious. Makes for a great meal on the go or a snack that hits that 3pm sweet craving. Have a shake in the morning keeps me fuller for longer and has stopped me from grabbing naughty foods that in term make me feel sluggish. Highly recommend in shape mummy shakes."
- Simone, Vic
★ ★ ★ ★ ★ 

"Amazing! Breastfeeding twins and chasing a busy 2 year old doesn't leave a lot of time. My energy levels and supply were suffering from not having the time to have a decent breakfast. The ease and convenience of having a nutritionally complete meal that I can make and drink with one hand is amazing and I am feeling so much better for it. Love it as an afternoon snack also!"
Shelby - NSW
★ ★ ★ ★ ★ 

"Delicious and filling! I've tried to do meal replacement shakes before and they still left me hungry... I went out on a limb and tried these (I have both flavours) and oh my gosh they are tasty and fill me up. I do one in the morning with a dairy free milk, ice, banana, and peanut butter (when using the brownie mix) and I don't get hungry until around 11 which is a big deal for me! I would usually have two breakfasts before my lunch at 11-12. I highly recommend these shakes!!"
Amanda - Qld
★ ★ ★ ★ ★ 

"I've noticed a dramatic change in my energy and I love it because I've only needed to have one coffee a day since starting my shakes. I have 3 children, 8yr old daughter who is such a beautiful little soul, 7 yr old son who is an amazing little autistic man and he's full of energy and my 7month old daughter who's coming into her own so the increased energy levels have been amazingly helpful. Thank you so much for making these shakes happen, you're a wonderful lady."
Rebecca - Qld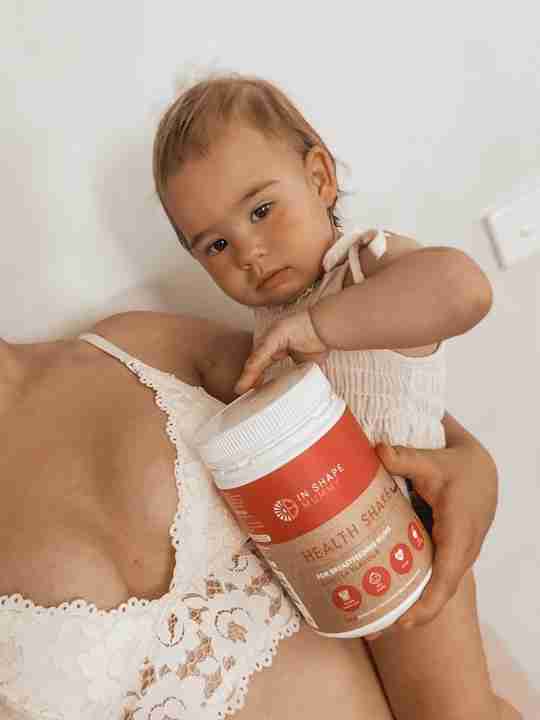 ★ ★ ★ ★ ★ 

"I recently started using In Shape Mummy Health Shakes. I've really been wanting to try a protein shake that can help me shed some extra weight while also giving me more energy. I'm so glad I found one that's breastfeeding safe. A bonus is the it also helps with my breastmilk supply. I've been finding it hard lately to pump extra milk out now that Alirrah's almost 1. But since using In Shape Mummy Health Shakes regularly throughout the week I've been able do pump 1 full extra bottle everyday between feeds"😍👏🏼

- Michelle, Vic
★ ★ ★ ★ ★ 

"I've enjoyed using the shakes for a handful of months now. I usually do a smoothie (1 medium sized strawberry and half a banana in a small amount of soy milk) for breakfast and lunch since I am happy with losing weight slowly and steadily while still breastfeeding. I have lost 6.7 kg so far and am excited to keep losing more. Having something easy to make whilst my bub is demanding her food is definitely a plus.. Worth it!"

Tessa - Tas
★ ★ ★ ★ ★ 

"Best thing I have done for myself was to buy this product
I love it, it taste great and I'm actually losing weight! Best thing I have bought. Thank you for such a great product."
Michelle - NSW
★ ★ ★ ★ ★ 

"Delivery was quick and the chocolate tastes great!"

Jo -QLD
★ ★ ★ ★ ★ 

"I've been having the In Shape Mummy Health Shakes for 3+ Years and have been either pregnant or breastfeeding that whole time. I have just stopped breastfeeding so have switched to the Fat Burner shake and loving it!"

Carly - Vic
★ ★ ★ ★ ★ 

"Love the shakes!!!! The most filling shake I have ever had. Have seen results as expected. Slow and steady as I'm still breastfeeding but enjoying the regular info which helps stay on track."

Emma - NSW
★ ★ ★ ★ ★ 

"Five star products! I love the shakes. I'm allergic to dairy & soy & its great to finally find a product that has zero nasties in it. I've lost 4kgs."

Mariushca - Qld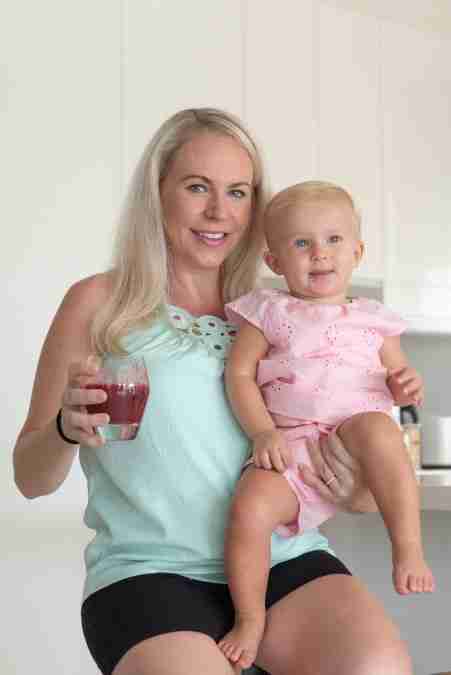 ★ ★ ★ ★ ★ 

"As a mum of 4 kids, I have a very busy lifestyle. The In Shape Mummy Health Shakes are such an easy way to be healthy and keep in shape when I am short on time. I feel so good after starting the day with a shake for breakfast every morning and it gives me the energy to chase after my kids! The chocolate shake really tastes like a delicious chocolate milk shake and it stops my cravings for sweets - love it! I can't wait to try the new In Shape Mummy caramel fudge shake!"

Des, QLD


★ ★ ★ ★ ★ 

"Highly recommended. Love the ingredients & it actually taste great ! Living the chaotic Mum lifestyle I know I be feeling full and not snacking on unhealthy things. Knowing I'm getting the nutrients needed to support my milk supply when I'm time poor and needing a quick healthy option."
Debbie - NSW

★ ★ ★ ★ ★ 

"Delicious shakes! The shakes were tasty and delicious. It is nice to have an easy, and nutritious meal at hand when I'm busy with my sons."

Kristen  - Qld

★ ★ ★ ★ ★ 

"Delicious flavour! This has been a great way of meeting my daily nutritional needs for breastfeeding when I'm too busy to make proper meals."
Janelle  - NSW

★ ★ ★ ★ ★ 

"Time saver! Tastes amazing and saves me so much time each day."
Anastasia  - QLD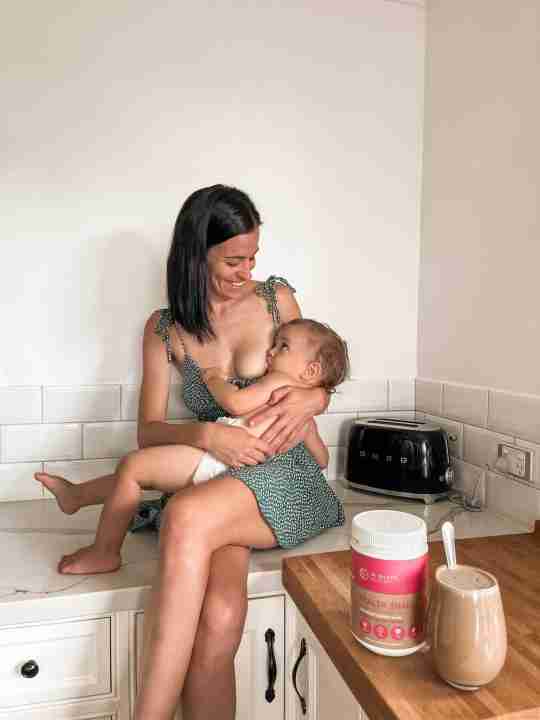 ★ ★ ★ ★ ★ 

"Seriously I think we all can agree being a mother of 2 you constantly forget to eat, you snack constantly hiding away from the kids so they don't steal your food! Thank god for In Shape Mummy Breastfeeding Shakes! 😍 Giving myself all the nutrients I lose while feeding him! It's extremely filling and so happy I can fill my body with a healthy alternative than snacks! 🤍"

- Indi, Qld
★ ★ ★ ★ ★ 

"Great product. It has been a great experience, it is so easy to have a healthy and filling breakfast with this shake."
Sharni - NSW
★ ★ ★ ★ ★ 

"Satisfied.  Both flavours are great and have helped with my milk supply as well."
Brittany - Qld
★ ★ ★ ★ ★ 

"I feel so good! Yeah it works I feel fuller and have full energy for whole day."

Gurpreet - Vic
★ ★ ★ ★ 

"Love the new caramel fudge flavour! This is my 3rd order of the breastfeeding shakes and decided to try the caramel fudge flavour. It was great! In terms of weight loss, I have not noticed much of a difference in my weight despite exercising a few times a week. This shake however, helps me save time being a busy working mum and I use it to replace one meal daily. It is really convenient and keeps me full. I have also purchased the non-breastfeeding shakes to try once I stop nursing and hope it will help more with weight loss. Will do another review when I start on it."
Shariffa - Vic
★ ★ ★ ★ ★ 

"I've tried a number of different shakes in the past and honestly could not stand the taste. I'm so thrilled to have come across In Shape Mummy! The Chocolate Brownie Shake is absolutely delicious! I'm looking forward to continuing on my In Shape Mummy journey and giving the other flavours a go. So happy with it so far! I look forward to a shake every day."

Demi - NSW

★ ★ ★ ★ ★ 

"Mum of 6 - The taste is amazing, the product itself was amazing too, wasn't hungry or craving anything after having them. It has helped with my milk supply too, I wish I knew about this product years ago. Thank you for you lovely product." 

Aminah - SA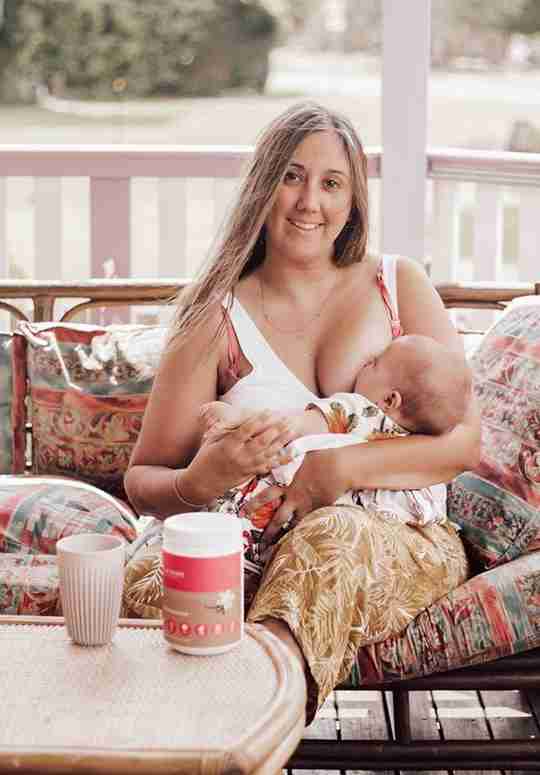 ★ ★ ★ ★ ★ 

"We definitely have our up and down moments in isolation- days when we just want to veg out and do nothing and eat poorly, but trying not to beat myself up about it, today is a new day, starting it right, when you fall get back up. I'm so thankful that I have these breastfeeding friendly healthy shakes and the meal plans are amazing!! I'm loving trying all the healthy recipes and the kids are actually eating them too 👏👏 ."

Aimee - Qld
★ ★ ★ ★ ★ 

"I absolutely love these shakes and I feel I have more energy every day and I've already started losing weight and I love I can lose weight with the help of a shake, while also breast feeding. 😁😊"

Rebecca - Qld

★ ★ ★ ★ ★ 

"Sensational service! So happy with this amazing company and it's delicious products."
Ali - NSW
★ ★ ★ ★ ★ 

"Since I pregnancy till now is so hard to lose weight. First I feel nervous to take in shape mummy and I'm a person who not interested in weight loss products and I saw some reviews so I want to try it's work or not. After I drink tea and health shake, I already lose some weight and feel great. Can't wait to get back my own body back."
Pneh - Vic
★ ★ ★ ★ ★ 

"After a few days of using it i felt more energised! Its helped me get into my Exercise again, now to shed these KGs!"

Monique - NSW
★ ★ ★ ★ ★ 

"Love, Love them! They taste amazing and super fast delivery."
Natalie - NSW

★ ★ ★ ★ ★ 

"Yummy and convenient! I have all three flavours and they all taste amazing. I add them to my morning breakfast smoothies everyday. Haven't notice weight lose yet but I do love the convenience they provide especially now having a newborn and no time to make breakfast."
Chantal - Vic

★ ★ ★ ★ ★ 

"Awesome Product. Really good, highly recommend."
Tahlia - NSW

★ ★ ★ ★ ★ 

"Delicious! Yummy, filling & good for milk supply."
Jenny - Vic

★ ★ ★ ★ ★ 

"Great Convenience. It was great to have such convenience with the shakes as I am a busy mum with a 2 year old and and a newborn. My milk supply has not decreased either!"
Jessica - WA

★ ★ ★ ★ ★ 

"A Filling Shake With A Pleasant Taste. I was a bit dubious of having a shake but now I miss it if I don't have one each day. This one tastes quite nice and chocolatey. Handy as an afternoon pick-me-up instead of snacking."
Melanie - QLD
★ ★ ★ ★ ★ 

"I'm loving the breastfeeding shakes. They taste great, make me feel great and boost my milk supply."

Pebbles - QLD
★ ★ ★ ★ ★ 

"The shakes are filling and taste great"

Alison - NSW
★ ★ ★ ★ ★ 

"Great tasting product that's helped me stop the unhealthy snacking. Will be purchasing more!"

Sarah - WA
★ ★ ★ ★ 

"Tastes good. Works great between meals for me, or breakfast when I don't have time to eat. 
The chocolate shakes taste nice, vanilla isn't too bad."

Karrie - NSW
★ ★ ★ ★ ★ 

"This tea is absolutely delicious, and I'm in love with my tea infuser. Fantastic Bundle I'll definitely be buying this again ."

Samantha - Qld
★ ★ ★ ★ ★ 

"Delicious! The In Shape Mummy Health Shake is delicious. It's my most favourite meal of the day." 

Kim - Vic
★ ★ ★ ★ ★ 

"I ordered the Vanilla and Chocolate shakes to help me lose weight after having my baby girl 5 months ago. I I love adding the shakes into the blender with some fruit to make an easy breakfast, that i can even make with a baby hanging off me :) Im left feeling full up until lunch time after having my shake."

Jess - SA
★ ★ ★ ★ ★ 

"I have really enjoyed these shakes about to order some more :-)"
Regan - WA
★ ★ ★ ★ ★ 

"Fantastic! I love this shake. I cant wait to try more flavours. "

Tamara - Vic
★ ★ ★ ★ ★ 

"Yummy! Really nice flavour, I got vanilla, it would be nice if you had more than two flavours. I felt like it gave more energy." 

Lisa - SA
★ ★ ★ ★ ★ 

"Caramel smoothie - Loving it with half a banana on morning tastes so good."
Emily - Vic
★ ★ ★ ★ ★ 

"Great tasting vanilla, easy to use and blends well."
Elizabeth - NSW
★ ★ ★ ★ ★ 

"Just want to say what an incredible product you have created for all us breastfeeding out here.
I've only recently purchased your product and I'm seeing a massive difference in my milk supply already. I also see a massive difference in myself and how good I am feeling. I'm more determined to get out and enjoy a walk and feel great. Thankyou so much Lisa your product is so inspiring and I've already spread the word about how good this product is."
Kaitlin - WA
★ ★ ★ ★ ★ 

"Being a new mum Its great having the conevience to make a shake for breakfast and to know that I'm still providing great nutrients for my baby and myself."

Annaleise - NSW 
★ ★ ★ ★ ★ 

"I bought this about a month ago and I've already doubled my supply. My first child I couldn't feed which was really hard & I've recently had my second and I've got no issues at all. I'm feeling amazing since I've been taking this wonderful product. Thankyou Lisa at in shape mummy."

Kaitlyn - WA 
★ ★ ★ ★ 

"Good taste. I like that it keeps me full and reduces the craving for sweets."

Monica - NSW 
★ ★ ★ ★ ★ 

"Great product packed with full of nutrients! Certainly I'll be back and will order shakes again."

Szilvia - Qld 
★ ★ ★ ★ ★ 

"Delicious shakes. Great taste, increased milk production and suppressed hunger from feeding and training. Well priced product and great service from the company. Highly recommended."
Susan - NSW 
★ ★ ★ ★ ★ 

"Repeat customer here! I love these at lunch time, they keep me full and taste great! Don't bloat me up like other brands :)"
Kellie - Vic
★ ★ ★ ★ ★ 

"The best meal of the day! I am absolutely LOVING the Chocolate Brownie flavoured shake, if I could get away with it, that's all I would have 🙊whizz up in some milk, peanut butter and a frozen banana and it is totally delicious!! Can't wait to try the other flavours!!"
Rachael - Vic
★ ★ ★ ★ ★ 

"I have only been on the meal replacement for 1 week and have lost a kilo. I am feeling like I have a lot more energy throughout the day especially with my 2 year old and newborn. I am looking forward to trying a new flavour and the many more kilos coming off me." 

Erica - WA
★ ★ ★ ★ ★ 

"This tea is absolutely delicious, and I'm in love with my tea infuser. Fantastic Bundle I'll definitely be buying this again ."

Samantha - Qld
★ ★ ★ ★  

"I was hesitant to try a meal replacement shake but I'm glad I did .. vanilla is a delicious flavour and easy to change it up if you add different fruits .. the only thing I could fault is it would be so much better if it came with a scoop to measure the powder so you can get exactly 20 shakes from each tub."

Courtney - NSW
Message from In Shape Mummy: Great to hear you are loving the shakes Courtney! The reason we don't include scoops is we aim to be as environmentally friendly as we can. The serving size is 2 tablespoons. :)
★ ★ ★ ★ ★ 

"Still enjoying my shakes! Tried the vanilla flavour this time and it was delicious! It's been a couple of months having my shakes and I'm still loving the taste and the convenience. Next to try the caramel fudge flavour!"
Melanie - Vic
★ ★ ★ ★ ★ 

"They are very delicious, I bought the chocolate brownie and the vanilla. I usually put a banana, a teaspoon of honey and some ice with my in shape mummy powder and blend it all together for my breakfast and it tastes amazing. I haven't been game enough to weigh myself yet but it's definitely nice to have something so delicious and easy for breakfast :)"
Brittany - Qld
★ ★ ★ ★ ★ 

"Found my breastfeeding partner! Have tried different breastfeeding cookies, teas and shakes to help me boost my milk supply but was never satisfied until I've tried the in shape mummy chocolate shake. It just tastes so much better. I'm not just getting help with breastfeeding but also losing weight with this one. Definitely finishing the whole tub and will order for more."
Sarah  - Vic
★ ★ ★ ★ ★ 

"Finally a shake that lives up to it's promise! Trying to lose weight after pregnancy whilst breastfeeding and not being able to stay on top of my eating properly this shake offers a great solution and tastes great, especially with some frozen banana. I love it because I know I'm looking after myself and my baby and that my supply won't suffer. Thank you ❤️"
Cherie - Vic
★ ★ ★ ★ ★ 

"The best decision. I don't usually like vanilla flavours, however the Vanilla In Shape Mummy Health Shake is now my new favourite!! Its such a natural taste and you can actually see the vanilla bean in the powder. I add banana to mine and it's so refreshing and tasty."
Aminah - SA
★ ★ ★ ★ ★ 

"Great solution! I'm only a few weeks in but I'm finding it a good solution to having a quick lunch and in the heat making it into a smoothie is great!"
Sarah  - Qld 
★ ★ ★ ★ ★ 

"I purchased my first tub and it came just over a week ago. The taste is delicious and I am finding that I am really enjoying them. It makes it a lot easier with a 3 month old baby to make up a smoothie quickly and also ensures that I am having something healthy. My milk supply has increased as well which is great!"
Sam  - Vic
★ ★ ★ ★ ★ 

"Tasty, Easy and Nutritious! 
1. I live in Brisbane and on separate occasions ordered this flavour and then the Vanilla flavour with normal shipping. Came within a few working days so that's what first impressed me.
2. Love the flavour and all the shakes you can make with the one flavour. I get bored of just one flavour so it helps change things up and that helps keep me on track!
3. It's nutritious and I've noticed my supply has definately increased!
Off topic but the meal plans are amazing. They are easy to follow, tastey and packed with the good stuff (even my husband loves it!). The shopping list you can produce makes everything that much easier to buy for the week! So many meal options to choose from as well! I'm so happy I found In Shape Mummy because it's quick, convenient, tastey and nutritious.
Aleksandra  - Qld  
★ ★ ★ ★ ★ 

"Totally worth it. In shape mummy is an excellent addition to a healthy lifestyle. I have stopped ordering food from outside as there are endless possibilities of smoothies in which I can use in shape mummy and create a healthy meal in minutes. I am yet to see weight loss benefits as I am not replacing my meals with it everyday. Nevertheless I would highly recommend it as it's tasty, filling, healthy and breastfeeding friendly!!" 
Druthi  - NSW
★ ★ ★ ★ ★ 

"Delicious and convenient! Never regretted buying this, not only is it convenient, tasty and healthy. But it also helps with boosting milk supply."
Bianca  - ACT
★ ★ ★ ★ ★ 

"Delicious Smoothies. I've been using this for a week now and it's made my life easier. I can now have a quick on the go breakfast smoothie and it keeps me full and energised to keep up with my busy day as a mum."
Jenny  - Qld 
★ ★ ★ ★ ★ 

"Great shake. So happy with these shakes, feel I have so much more energy and am no longer skipping meals as they are so quick and easy."
Kimberly  - NSW
★ ★ ★ ★ ★ 

"It has been wonderful, I love the shake easy to make when time is tight busy mum. Always have full breastmilk for bub."
Sharona  - NT
★ ★ ★ ★ ★ 

"Highly recommend. Lisa is amazing to deal with! She is so welcoming and caring through your journey."
Jess  - NT
★ ★ ★ ★ ★ 

"Great taste I have been really enjoying the in shape health shake for breastfeeding mums. It's been great having an easy healthy option for breakfast or lunch with out having to waste precious time on food prep. Will definitely be buying this product again 😊"
Matlida  - Vic
★ ★ ★ ★ ★ 

"As promised!! This product did everything it promised! I lost weight and my milk supply was boosted beyond expectation. I love that I can have a quick shake and know I'm getting the nutrients I need."
Nicole  - NSW
★ ★ ★ ★ ★ 

"A must for busy mums! I'm a mum of two beautiful babies and exclusively breastfeeding. My baby is now 5 months and toddler 2.5 years. It was so hard keeping up with a newborn and toddler routine and was starting to feel burnt out and not myself. I've been having choc brownie in shape mummy shakes for 2 months now and they have made a big difference in my life. More energy, clearer mindset and baby weight is coming off! I've comfortably lost over 7kg without strict diet and time consuming exercises. Highly recommend this product, you will not regret it!!"
Lisa  - Vic
★ ★ ★ ★ ★ 

"Perfect shake for breastfeeding mum's as it's helping me with my milk supply☺️☺️. I am truly enjoying it."
Mariana  - Qld
★ ★ ★ ★ ★ 

"Tastes great. I really enjoy my new morning routine of a shake. I'm big on breakfast time and feel like the shake satisfies my hunger, gives me energy and motivation, I feel lighter and less bloated. I'm seeing some weightless starting already and my milk supply is going great. Super happy and it was such a good decision to try it. I will continue from now on. Thanks."
Nicola  - NSW
★ ★ ★ ★ ★ 

"I just had my second baby and as you can imagine my hands are full 😊 As a mother of two, it is hard to find time to eat so when I saw these shakes and read the reviews I had to try them. I have to admit that was the best thing I bought, they are tasty and they keep me full. I highly recommend it." 😊
Aleksandra  - Vic
★ ★ ★ ★ ★ 

"Really delicious. I was skeptical because most shakes are the average cardboard taste but this was great and super versatile. I mix in my daily green powder with vanilla and add mint into the chocolate."
Jessica  - Qld
★ ★ ★ ★ ★ 

"I love the taste! The shake was delicious and gave me lots of energy."
Alannah  - NSW
★ ★ ★ ★ ★ 

"Have really enjoyed the convenience of the shakes in the morning and surprised by how great they taste".
Kristian  - NSW
★ ★ ★ ★ ★ 

"Caramel Fudge - Delicious Amazing shake. Delicious. Quite happy to drink twice a day. Love it."
Victoria  - Vic
★ ★ ★ ★ ★ 

"Amazing shake. As a new mama, I was finding it hard to have proper breakfast and lunch. I was also looking for something that would help me to lose my pregnancy weight and keep me energetic throughout the day. I'm absolutely enjoying the shake and it not only helps to remain full and satisfied, but also helps to shred those pregnancy weight. Since I started to have this shake. I can definitely see some changes. I'm already two kilos down just only three weeks. Highly recommended.
Nandita  - Vic
★ ★ ★ ★ ★ 

"Amazing. The chocolate brownie flavour is delicious, making it so easy to substitute 2 meals a day for."
Jessie  - NSW
★ ★ ★ ★ ★ 

"Addiction continues 3 years on. This yummy, healthy shake is a part of my daily routine 3 years on. Pregnant, new baby, breastfeeding, now not breastfeeding or pregnant - still a part of my day to keep me going for my little boys!"
Carly  - Vic
★ ★ ★ ★ ★ 

"Yummy! Fast shipping, great app, great price, looove the chocolate. Nice and filling."
Terri  - Qld
★ ★ ★ ★ ★ 

"I live on a remote property in regional NSW and before children went to the gym and was far better at eating regular healthy meals. since having my two boys i rarely find time to eat during the day, can only manage walking 3-4 times a week and snack a lot. theses shakes are great, i have one a day with berries, banana, yoghurt oats and coconut water in a smoothie and it fills me up. I've been less bloated and haven't had afternoon snacks. its been 2 weeks and so far so good!!"
Millie - NSW
★ ★ ★ ★ ★ 

"I feel energised I feel so happy, this product gives me so much Energy everyday when I have it. Would highly recommend to anyone to get this product."
Michelle - NSW
★ ★ ★ ★ ★ 

"Satisfied. I have been using these shakes for months now, highly recommend. Also Lisa is lovely she did good by me with a mistake that was made. Thankyou again."
Brittany - Qld
★ ★ ★ ★ ★ 

"Great purchase for busy mums I drink these shakes when I don't have time to have lunch. And it's a great substitution for lunch! Makes you feel great!"
Tatiana - WA
★ ★ ★ ★ ★ 

"The shake is yummy and smells amazing."
Sada - Vic
★ ★ ★ ★ ★ 

"Loving it !!! Very happy with my purchase. Definitely going to reorder."
Richa - Qld
★ ★ ★ ★ ★ 

"Yummy! I find it a very yummy healthy filling breakfast."
Stacey - WA
★ ★ ★ ★ ★ 

"Delicious & Convenient Absolutely delicious shakes and cookies, and super convenient for busy mums on the go. Very much enjoying the easy meal plan, it's kicked start some good food habits!!"
Nancy - Vic
★ ★ ★ ★ ★ 

"Great! Love them. Vanilla is the favourite! Supported weight loss, gained energy and perfect for school runs when trying to get 4 kids organised."
Melinda - Vic
★ ★ ★ ★ ★ 

"Helps my with my daily pumping I drink the tea once a day in the morning and it helps with keeping up my Daily pump for my darling daughter 4 months old (second breastfed child)."
Jennifer - Vic
★ ★ ★ ★ ★ 

"Yum! The caramel flavour is my favourite. Soo delicious. I am 3 weeks into my post baby weight loss journey and feeling lighter with more energy."
Amanda - WA
★ ★ ★ ★ ★ 

"Delicious Fantastic. Love the taste, love the benefits of using it and love the feeling of having more energy. I look forward to breakfast now!!"
Katarina - NSW
★ ★ ★ ★ ★ 

"Fabulous! The breastfeeding shakes are amazing, they've helped me to loose weight while maintaining my breastmilk supply. The customer service is to be commended, Lisa is a super star who quickly and efficiently resolved a concern of mine. Would highly recommend to all the milking mummas out there!"
Marika - WA
★ ★ ★ ★ ★ 

"Love love love In Shape Mummy Health Shakes!"
Amy - Vic
★ ★ ★ ★ ★ 

"Convenient and delicious! Super convenient when you don't have time to cook! I have a shake in the morning and for lunch, I have so much energy and I produce more milk than ever!"
Stephanie - WA
★ ★ ★ ★ ★ 

"Amazing and delicious Absolutely love this shake! It tastes delicious and fills me up! So easy and convenient for lunch and tastes great blended with frozen strawberries."
Lauren - Vic
★ ★ ★ ★ ★ 

"Highly Recommend! These are the best! I am now 10 weeks post-partum and have been having one of these shakes every morning for breakfast. My milk supply has increased and my body is finally getting back to normal. Thank you!!"
Jodie - Vic
★ ★ ★ ★ ★ 

"Really like it the shake the tea and protein bites are amazing will be back for more :)"
Breanna - NSW
★ ★ ★ ★ ★ 

"Works a treat! Having the 'In Shape Mummy' chocolate powder feels like a real treat whilst boosting my milk supply and shedding weight at the same time! Taste yummy with extra ice cubes, it's so refreshing!"
Claire - Qld
★ ★ ★ ★ ★ 

"Lunch on the go I usually have the shake for lunch and love that it's quick and easy, especially on the days when I don't have much time. I already started losing weight, but it's good to know I'm not compromising on nutrients. I love the teas as well and drink it nearly every day."
Stephanie - NSW
★ ★ ★ ★ ★ 

"Simple and effective Happy with the product."
Leah - SA
★ ★ ★ ★ 

"I bought the In Shape Mummy Health Shake 20 days ago and going really great with it. I loose little weight and increase my milk supply. Great source of energy."
Simranpreet - NSW
★ ★ ★ ★ ★ 

"Slow and steady - but energised. I am enjoying the feeling of actually having brekkie each morning and knowing it is good for me (and bub!) Weight loss has been gradual, but I have a 3 month old and still breastfeeding so I am happy with that. I am doing a lot more exercise than I was, so that is another positive! To top it off - it is delicious 😋"
Naomi - ACT
★ ★ ★ ★ ★ 

"Yum! Tasty and filling!"
Nicolette - Qld
★ ★ ★ ★  

"The product is great, my milk supply is even more amazing. As for weight loss i will have to definitely order more before I start seeing and feeling any difference."

Somer - Qld
★ ★ ★ ★ ★ 

"Tastes great! Lovely chocolatey taste and easy to drink."

Lidia - NSW
★ ★ ★ ★ ★ 

"Tastes great! Lovely chocolatey taste and easy to drink."

Lidia - NSW
★ ★ ★ ★ ★ 

"The best meal of the day! I am absolutely LOVING the Chocolate Brownie flavoured shake, if I could get away with it, that's all I would have 🙊whizz up in some milk, peanut butter and a frozen banana and it is totally delicious!! Can't wait to try the other flavours!!"
Rachael - Vic
★ ★ ★ ★ ★ 

"Yum! I love these shakes, chocolate with frozen banana. Delicious. Give me lots more energy to tackle the day with my tribe."
Amanda - WA
★ ★ ★ ★ ★ 

"Best flavours! I absolutely love the tasty flavours of the shakes, makes me feel like I'm drinking something naughty but it's actually good for you!"
Stephanie - WA
★ ★ ★ ★ ★ 

"Tasty! The protein bites is a great snack for on the go, I would eat it when picking up my kids from school. Tasty for such a small snack!"
Jennifer - NSW
★ ★ ★ ★ ★ 

"I'm really enjoying this shake. I don't feel hungry after it and it makes breakfast, which is often hectic, much easier. My milk supply has been good too!"
Katie - Vic
★ ★ ★ ★ ★ 

"So good! Love the shakes, so easy to make with the little one being a handful. I like the choc brownie flavour, I blend it with coconut milk and Greek yoghurt, delicious!"
Charlotte - NSW
★ ★ ★ ★ ★ 

"I absolutely love these shakes I have one every morning :)"
Amy - Vic
★ ★ ★ ★ ★ 

"Amazing I have really enjoyed the Vanilla favoured shake. I have been having issues with my milk supply due to a certain medication and this protein shake has helped. I have also lost half my baby weight in just 4 weeks. I have already recommended this product to my sister and friends. Thank you."
Danielle - NSW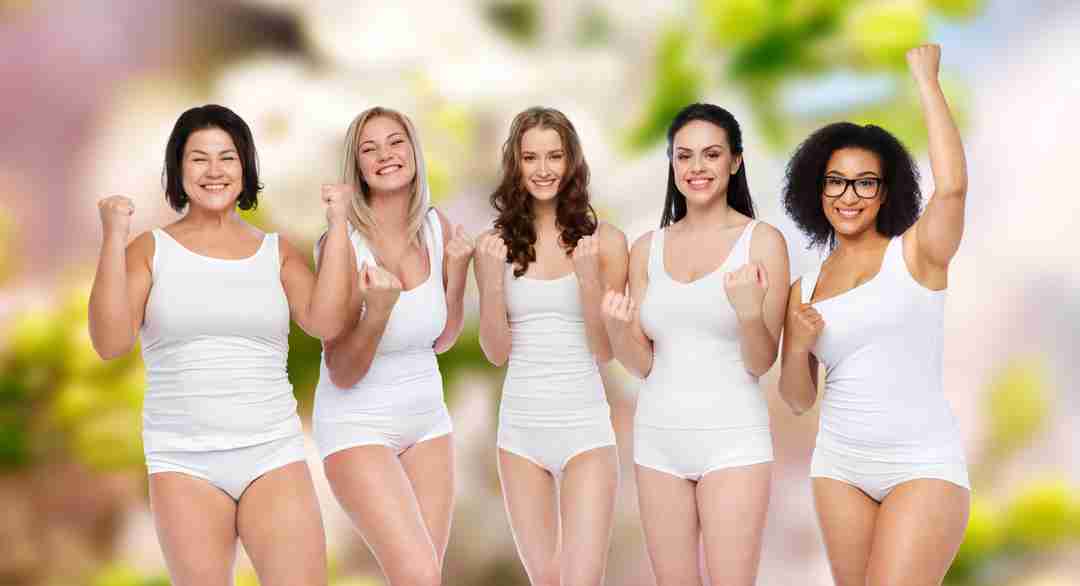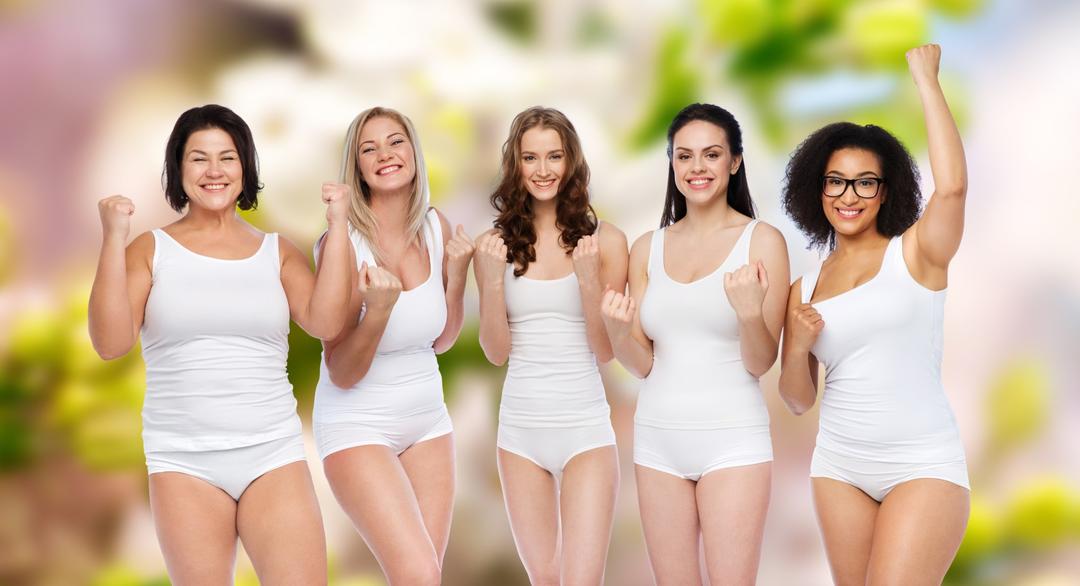 Join us today and
let's do this together!
You can keep doing what you've been doing, but you'll keep getting the same results you've been getting.  
Or you can click on the "Buy Now" button below and join our growing community of thousands of Aussie mums getting in shape.
Kick-Start Weight Loss NOW!

Sign up for our mailing list